Admission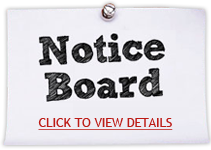 Follow Us
Instructions for The Students
Students are not allowed to use the mobiles inside the campus. Students can keep their mobiles with them only on silent mode strictly.
College management can rusticate /suspend any of the student found doing indiscipline or dis-respect to any staff or management.
Internal Assessment marks (50%-75% as per CRSU Rules) will be awarded to the students on their performance of candidate through out the year :-
(a) marks in house tests
(b) performance in teaching practice.
(c) discipline, manner , etiquette, politeness , soft spoken nature of the student
(d) participation & performance in college functions, EDUFEST, sports meet etc.
(e) Internal Assessment File work , VIVA.